Chiropractic Care and Wellness in Draper, UT
Upper cervical chiropractors, like Dr. Cheney, use a technique that resolves misalignment of the first two bones in your neck that might be causing many of your health problems. Dr. Cheney won't just grab your head and twist your neck like Chuck Norris. Nor will he snap, crackle, pop, or rotate your neck with high velocity in the other direction. He is gentle and uses no forceful pulling, twisting or side-to-side jerking of your neck. The chiropractic adjustment is applied in a precise and controlled fashion that allows the head, neck, and spine to return to their correct positions.
Dr. Cheney is a chiropractor who is deliberate and measured in his methodology, and he adjusts displacements in upper cervical vertebrae with accuracy. He uses precise X-ray techniques to analyse the displacements, and determines the proper direction of the adjusting force to achieve the best result possible. This approach to chiropractic care is the the hallmark of the care received at Source Chiropractic and Wellness.
Why Choose Source Chiropractic and Wellness?
Our patients testify to the adjustment's effectiveness for their various health concerns, whether it's persistent headaches, back pain, chronic or acute health issues. There is no other health approach that will be as effective with as little side effects.
Each person may have different symptoms and illnesses, but every illness has three major root causes. Each of these causes are assessed and addressed in our office, and that is why our patients choose Source Chiropractic and Wellness. Read reviews from our patients.
Remove Nerve Interference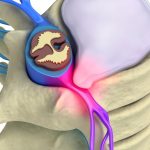 The ability for the body to communicate is paramount to optimal function and dealing with illness. The body is finely tuned and designed with an incredibly complex and intricate communication system that influences every single cell in your body (about 37 trillion of them!). When your body loses its ability to fully communicate, it becomes susceptible to illness that can be chronic, acute, or deadly. The body can heal itself of many types of illness if can use the full capacity to which it was designed. One way to ensure the body is working at full capacity is to remove the communication interference caused by your upper cervical being out of alignment. Chiropractors are trained specifically to enable the body to heal itself naturally in this fashion.
Improve Nutritional Deficiency
If the body is deficient in essential nutrients it will fail to operate at peak performance regardless proper nerve communication. Lack of proper nutrition starves the body of necessary elements for cellular function, regeneration and DNA replication. It's a known fact that Americans are deficient is minerals, anti-oxidants, and phytonutrients. Dr. Cheney will advise you on how to address the deficiencies that are creating a barrier to healing.
Reveal Toxicity
There is an overabundance of toxins in our world and it is nearly impossible to escape them; however, an evaluation of your diet and environment can reveal areas where you can remove harmful toxins. Many harmful toxins are in the foods you eat, the water you drink, the medications you consume, and the beauty products you wear. Removing these toxins will relieve the body from being overwhelmed and suppressed so it can deal with the underlying problems and heal itself.